Our chroma key studio offers multiple camera angles with various perspectives. We achieve this as our studio not only has chroma key green wall coating, but the floor and ceiling have too. 
The studio can be hired with or without operators. Equipment comprises of two 4K cameras, multi-point lighting, auto-cue, confidence monitor, live feed monitor, on-air laptop, talkback earpieces, lapel microphones, vision mixer with keyer, SSD recorder and live broadcast encoder.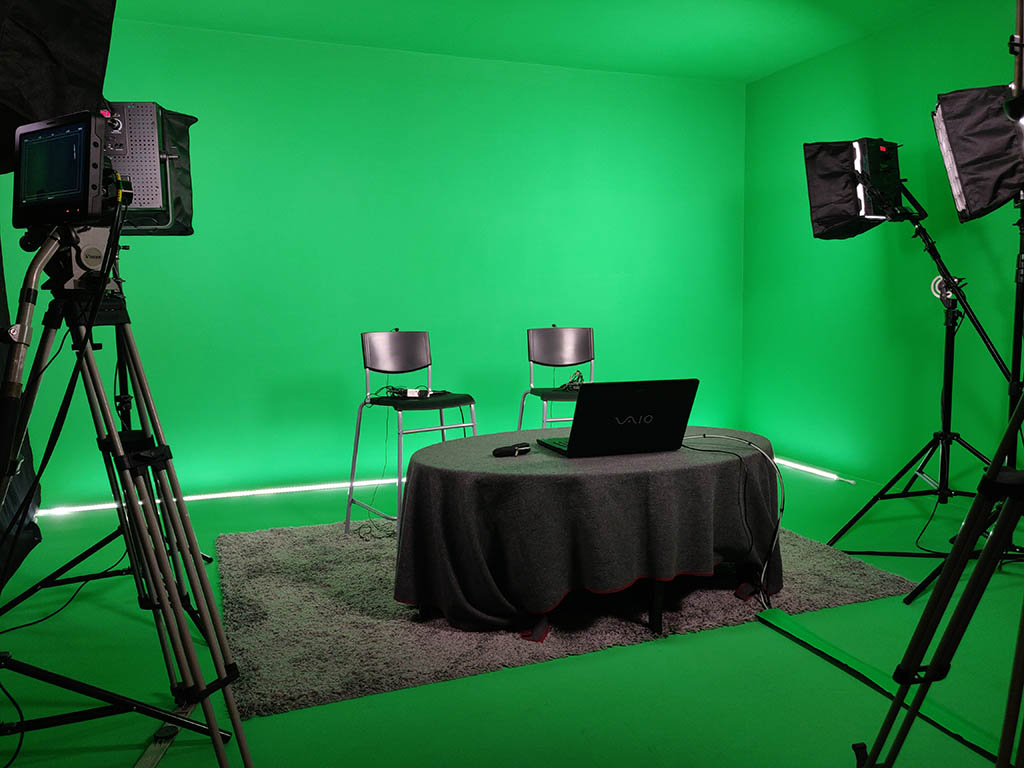 The flexibility of our studio has already allowed it to be used for football shows, musician show reels, travel programs, news inserts, YouTube fan channels and live motor racing inserts.